Product Overview
Gemstones:
Jade
Swarovski Crystals
Tanzanite
Each individual piece of J. Jansen Designs designer jewelry is handcrafted at time of placement of Order.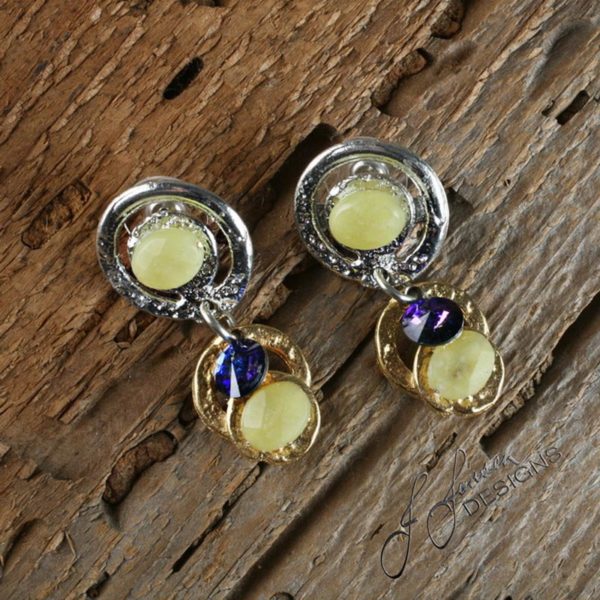 Olive Jade Semi-precious with inlaid Tanzanite purple crystals. Made with Designer Handcrafted Silver/Gold mixed metal Combination. 2″ – Ear
10% Off Your Order!
Sign up for our email newsletter to receive special offers including 10% OFF on your order.
December Special Offer
Free shipping on all orders of $100.00 or more! No coupon code required. Your order will be automatically updated when you checkout.