Product Overview
Colors:
Gold
Jet Black
Natural Bone
Silver
Gemstones:
Jasper
Natural Bone
Swarovski Crystals
Each individual piece of J. Jansen Designs designer jewelry is handcrafted at time of placement of Order.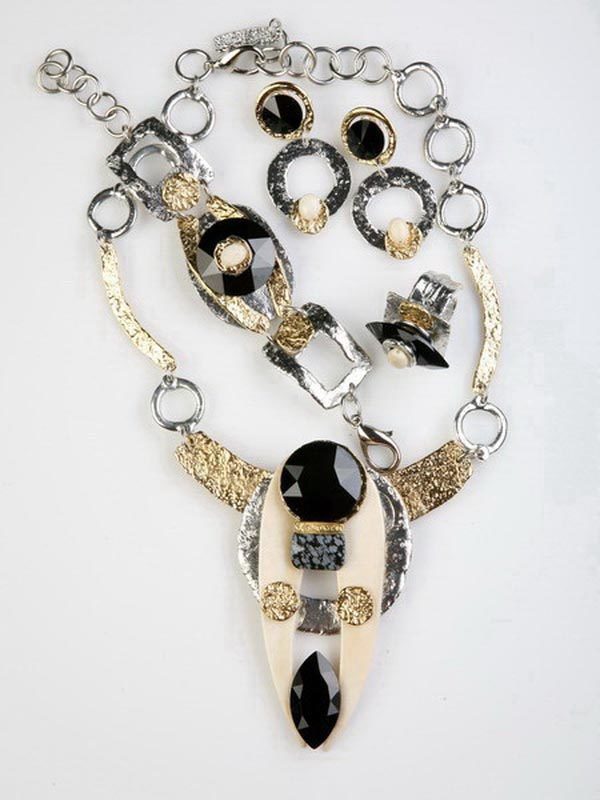 Hoop with Natural Bone in Ivory Color with Jet black Crystals inlaid with silver/gold handcrafted metals. Approx 2″- Earrings
10% Off Your Order!
Sign up for our email newsletter to receive special offers including 10% OFF on your order.
October Special Offer
Free shipping on all orders of $100.00 or more! No coupon code required. Your order will be automatically updated when you checkout.